Models with display audio system
Your audio system allows you to play videos from an HDMITM-compatible device.
Connect the device, using an HDMITM cable, then select the HDMITM mode.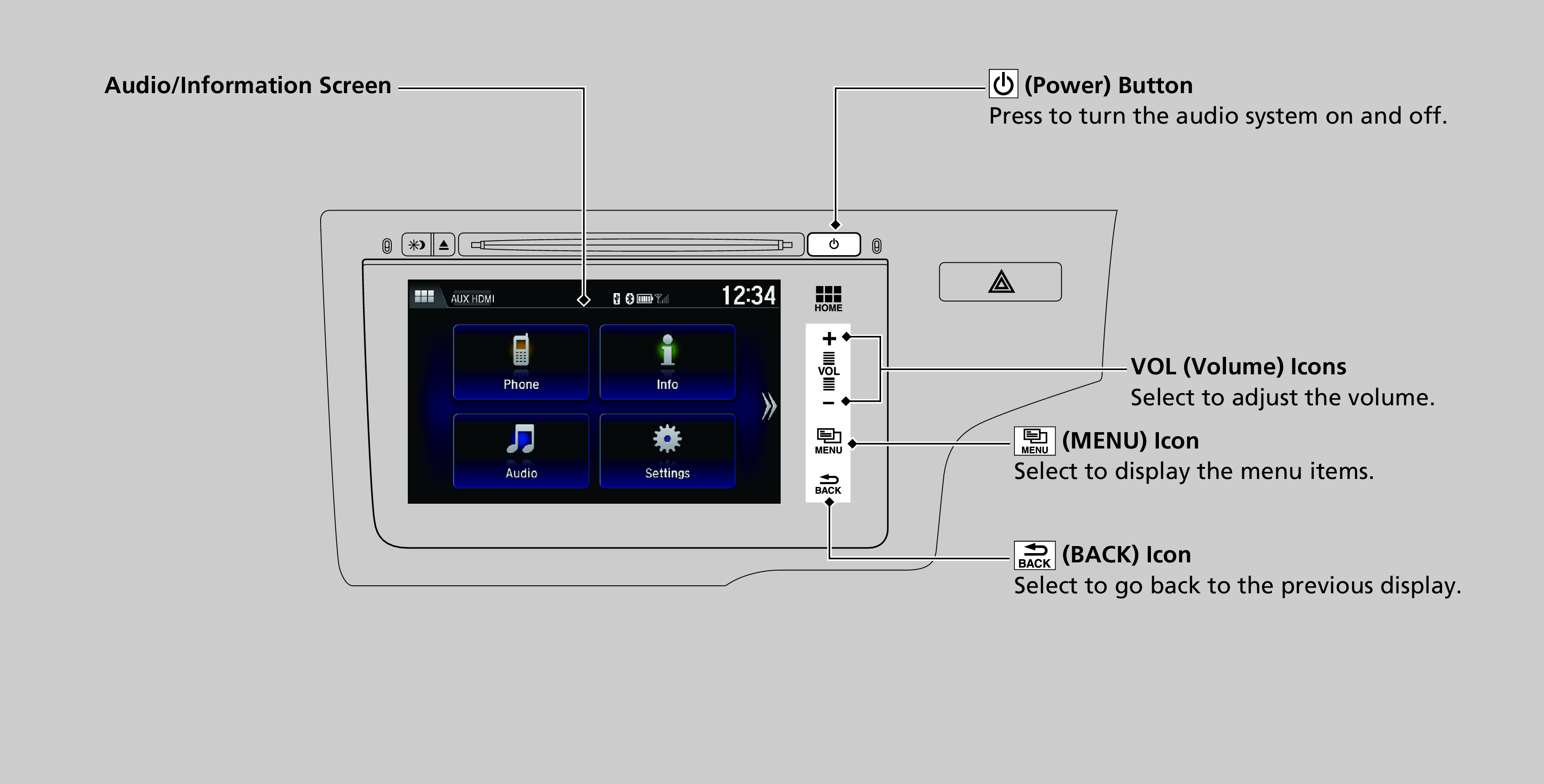 Detail

This feature is limited while driving. To play videos, stop your vehicle and apply the parking brake.
Changing the Screen Aspect
Select HOME.
Select Settings to go to the Settings screen.
Select Audio.
Select Aspect Ratio Adjustment.

Select the setting you want.

Select OK.
* Not available on all models